Water Quality Specialist

Morgan Hill
Water Quality Specialist (19989379)
$6,599.00-$8,421.00 Monthly
Description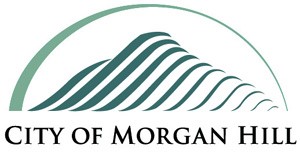 Water Quality Specialist
$6,599 - $8,421 monthly
$79,188 - $101,052 annually

Choose Morgan Hill: The City of Morgan Hill is the best community for people to live, work, visit, and operate their businesses.

Under general supervision of the Utility Systems Manager, is responsible to assist and advise in development, implementation, and maintenance of drinking water and wastewater system quality control standards.  Lead the development and implementation of backflow and cross connection control, water quality monitoring, and water management plans as directed.  Assist in the operation of Water and Wastewater Systems programs including sampling plans, backflow device management, regulatory reporting, and sample collection.  Prepare technical reports as directed.

Class Characteristics: Water Quality Specialist is journey-level class who works independently and is expected to perform essential job duties to ensure the continued safe operation of the City's drinking water and wastewater systems with a minimum of supervision.

The City of Morgan Hill is an AFSCME agency shop. Members of this class must either join AFSCME or pay an agency fee in lieu of membership.

Ideal Candidate:
Has a clear understanding of current drinking water quality regulations and sampling protocols
Demonstrates a strong working knowledge of cross connection control and backflow prevention
Has direct experience with assisting customers with water quality questions and concerns
Has outstanding communication, interpersonal, and planning skills
Embraces the use of technology to improve daily work flow
Demonstrates strong organizational skills including scheduling and coordination of work tasks, vendors, and contract laboratories
Demonstrates the ability and desire to mentor and share knowledge with coworkers

Application and Selection Process:
To be considered for this exciting opportunity, please apply on-line at www.morganhill.ca.gov and submit the following items:
A completed City of Morgan Hill employment application
Responses to the supplemental questions
Cover Letter
Resume
Copy of Certificates (if applicable)
Please note only completed application packets will be reviewed.  The first review of applications will be Friday, March 20, 2020.

Candidates for this position may be required to complete a practical exam and oral interview.