Utility Supervisor

Morgan Hill
Utility Supervisor (19989442)
$8,002.00-$10,212.00 Monthly
Description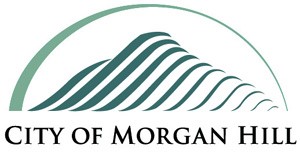 Utility Supervisor
$8,002 - $10,212 monthly
$96,024 - $122,544 annually

Choose Morgan Hill: The City of Morgan Hill is the best community for people to live, work, visit, and operate their businesses.

Under direction of the Utility Systems Manager, supervises, schedules, and coordinates the utility operations and personnel assigned in the repair and maintenance of water and wastewater facilities; performs related administrative tasks in the operation of assigned work unit; performs other related work as required.

Class Characteristics: An incumbent in this classification may be distinguished from an incumbent in the next lower classification of Senior Utility Worker in that the Utility Supervisor provides oversight and is responsible for directing personnel assigned to the maintenance of the City's water production, storage and distribution systems and wastewater collection systems.  Incumbent is also responsible for ensuring that day-to-day maintenance activities are in conformance with generally accepted principles, standards, laws, and regulations governing the utility maintenance department.  As a supervisor, incumbent independently directs and reviews the work of assigned staff in the maintenance and repair of potable water production, storage and distribution facilities and wastewater collection systems.

The City of Morgan Hill is an AFSCME agency shop. Members of this class must either join AFSCME or pay an agency fee in lieu of membership.

Ideal Candidate:
Demonstrates strong leadership skills and a collaborative supervisory style
Creates a positive work environment.
Has outstanding communication, interpersonal, and planning skills
Embraces the use of technology to improve daily work flow
Demonstrates strong organizational skills including staff scheduling and maintenance functions
Demonstrates the ability and desire to mentor and share knowledge with coworkers

Application and Selection Process:

To be considered for this exciting opportunity, please apply on-line at www.morganhill.ca.gov and submit the following items:
•    A completed City of Morgan Hill employment application
•    Responses to the supplemental questions
•    Cover Letter
•    Resume
•    Copy of Certificates (if applicable)

Please note only completed application packets will be reviewed.  First review of applications will occur the week of March 16, 2020. 

Candidates for this position may be required to complete a practical exam and oral interview.