Deputy Director for Utilities Services

Morgan Hill
Deputy Director for Utilities Services (20016616)
$11,861.00-$15,586.00 Monthly
Description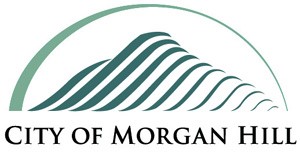 Deputy Director for Utilities Services
$11,861 - $15,586 monthly
$142,332 - $187,032 annually
 
Choose Morgan Hill: The City of Morgan Hill is the best community for people to live, work, visit, and operate their businesses.
 
Job Summary: Under the administrative guidance of the Public Services Director, the Deputy Director for Utility Services manages the City's Water and Wastewater Utilities.  The Utilities Services Deputy Director's primary functions are management oversight over the water and wastewater utilities divisions, long-range planning, regulatory compliance, system reliability, financial accountability, and customer service.  
Class Characteristics: 
The Deputy Director for Utilities Services is a mid-¬management position and is responsible for overseeing the operations and ensuring the fiscal stability of the City's water and wastewater utilities. The position provides leadership and management over the operations and business functions of utilities including long-range planning (both operational and infrastructure), regulatory compliance, system reliability, financial accountability, and customer satisfaction. The Deputy Director develops, monitors, and analyzes financial and quality indicators, oversees system operations and maintenance, supports the City's role in the joint powers operation of the wastewater treatment plant, and recommends capital investments and a financial strategy to ensure sustainable water and wastewater systems. This requires an operational understanding of the municipal water and wastewater industry to develop and execute a business plan and interpret and implement complex finance and accounting concepts. In coordination with the City's Human Resources Department, the Deputy Director guides and manages division-wide human resource services, policies, and programs. As the Deputy Director makes presentations to internal and external customers including members of the public, customers, teammates, investors, and City Council, strong communication skills with the ability to translate technical information to a lay audience is essential.
The Deputy Director must possess the leadership and strategic mindset to actively participate in various strategic planning processes that support the long-term maintenance of the utility systems operationally and fiscally. Reporting to the Public Services Director, the Deputy Director for Utilities Services oversees the Utilities Division which includes 30 teammates, and is responsible for the budget. Direct reports to the Deputy Director include a Utilities Systems Manager, Management Analyst, Municipal Services Assistant, and an Office Assistant. As a key member of the City's Management Team, Deputy Director of Utilities is expected to support the overall operations of the City developing strong interdepartmental systems and relationships with the Finance Department's Utilities Billing Division, the Capital Engineering Division, and the Community Services Department's Maintenance Division.
 
Application and Selection Process:
To be considered for this exciting opportunity, please apply on-line at www.morganhill.ca.gov and submit the following items:
•    A completed City of Morgan Hill employment application 
•    Cover Letter 
•    Resume 
•    Copy of Certificates (if applicable)
 Only completed application packets will be reviewed.