Alameda County Transportation Commission
Alameda County Transportation Commission
Email

recruitment@alamedactc.org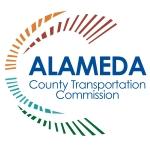 Alameda CTC coordinates countywide transportation planning efforts; programs local, regional, state and federal funding; and delivers projects and programs including those approved by voters in Alameda County transportation expenditure plans for Measure B, Measure BB and the Vehicle Registration Fee.
Alameda CTC is a joint powers authority governed by a 22-member Commission comprised of elected officials from each of the 14 cities in Alameda County, all five members of the Alameda County Board of Supervisors and elected representatives from AC Transit and BART.
Alameda CTC's main responsibilities are to:
Plan for the future of transportation in Alameda County.
Fund critical transportation programs that serve the public including youth, seniors and people with disabilities.
Deliver innovative transportation projects that extend the life of aging infrastructure, protect the environment, improve transportation access for communities and businesses, and improve goods movement.
Alameda CTC was created in July 2010 by the merger of the Alameda County Congestion Management Agency (ACCMA) and the Alameda County Transportation Improvement Authority (ACTIA), to streamline operations, eliminate redundancies and save taxpayers' dollars. As a result of the merger, Alameda CTC is able to implement more cost-effective methods for planning, funding and delivering programs and projects that benefit Alameda County residents and businesses.
Alameda CTC has several standing committees and receives regular public input from advisory committees made up of the public and agency partners. The public is invited to participate at Commission and committee meetings to help us fulfill our promise to voters to improve transportation and foster a vibrant and livable Alameda County.
Alameda CTC is committed to ensuring that no person is excluded from participation in, denied the benefits of, or discriminated against under its projects, programs or activities on the basis of race, color, creed, national origin, sex or age, as provided in Title VI of the Civil Rights Act of 1964 and 49 United States Code Section 5332. As a recipient of federal dollars, Alameda CTC is required to comply with Title VI of the Civil Rights Act of 1964 and ensure that services and benefits are provided on a nondiscriminatory basis. Alameda CTC has adopted a Title VI Complaint Procedure, which outlines a process for local disposition of Title VI complaints and is consistent with guidelines found in the Federal Transit Administration Circular 4702.1B, dated October 1, 2012. For additional information, see our Title VI webpage.