Belmont Fire Protection District
Belmont Fire Protection District
Job Openings
There are no job openings.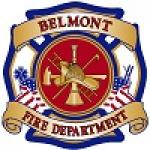 The Belmont Fire Protection District, operating as the Belmont Fire Department, provides all risk emergency services to the City of Belmont and the unincorporated Harbor Industrial District. Suppression and Rescue is the largest division in the Fire Department and includes the Fire Captains and Firefighters who respond to emergency and non-emergency calls for service and operate out of the two Belmont Fire Stations. The Hazardous Materials Division provides Hazardous Materials Emergency Response to all jurisdictions within the County of San Mateo. Belmont personnel operate in partnership with the County Environmental Health Department and the Office of Emergency Services to form the Response Team.

Since January 2013 the Belmont Fire Department has been successfully sharing management resources with the Cities of San Mateo and Foster City. This sharing of resources fits well with the current model of fire service delivery in San Mateo County, which includes utilizing a centralized dispatch center to send the closest resources to an emergency regardless of geographic boundaries. The Belmont Fire Department is part of Battalion 5 encompassing 10 fire stations and 12 companies. Along with the San Mateo and Foster City Fire departments Belmont is also part of the Central San Mateo County Training Division, which encompasses 7 agencies from Belmont north to San Bruno. This energetic and innovative Division provides, conducts, and coordinates training to over 22 companies in central San Mateo County.