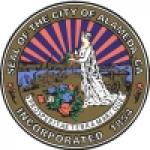 The City of Alameda, California is a unique island community in the San Francisco Bay Area. It is connected to the East Bay mainland by four bridges, two subterranean tubes and by ferry services to San Francisco; it is within minutes of all the cultural activities in San Francisco, Oakland and Berkeley. Alameda is an architecturally and historically rich community with over 10,000 buildings constructed prior to 1930. The City has a small-town atmosphere and a diverse mix of housing, neighborhoods and pedestrian friendly shopping areas.

The City is a full-service organization that provides its residents with a full range of municipal services. The city employs approximately 500 full-time employees in the departments of the City Manager, City Attorney, City Clerk, Finance, Information Technology, Human Resources, Fire, Police, Community Development, Public Works, Housing Authority, Recreation & Parks, Library, and Alameda Municipal Power. Candidates are encouraged to visit the City's website at www.cityofalamedaca.gov for more information about the City's organization.
IMPORTANT UPDATE BELOW!
On July 3, 2017, the City of Alameda will be launching a new online application system and will no longer be using CalOpps to post jobs or accept applications. We will continue to process recruitments that are already in progress prior to July 3, 2017 in our current system so you will not have to re-apply. Please visit us at https://alamedaca.gov/human-resources/job-opportunities or after July 3, 2017 to check out our new job opportunities and to complete a job interest card in our new system. You can also complete a personal profile at any time on www.governmentjobs.com in order to be notified of future opportunities. Please contact us with any questions at hr@alamedaca.gov Thank you for your interest in employment with the City of Alameda!