Email

lhudson@cityofamericancanyon.org
Job Openings
There are no job openings.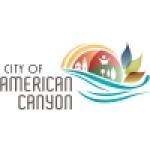 The conveniently and attractively situated City of American Canyon in the Napa Valley was incorporated in 1992. With a current population exceeding 19,000, the city expects to reach a population of at least 25,000 by 2025. Located 35 miles northeast of San Francisco at the southern end of Napa County, and a one-hour drive from Sacramento, American Canyon is close to numerous recreational, entertainment, and educational venues. A permanent "green belt" nearly surrounds the City with the Napa River and a 500-acre Wetlands Preservation area to the west, the 640-acre Jack and Bernice Newell Wilderness Preserve to the east, vineyard-covered foothills to the northeast, the Napa Airport to the north, and the City of Vallejo to the south. The major highways in the area include the world famous "Napa Valley Wine Trail" (Highway 29) that runs north and south through the city, and Highway 12 that connects with I-80 about three miles east. The community offers a very good mix of housing styles and sizes at costs that are reasonable by Bay Area standards. The "home town" ambience, locally sponsored special events, attractive parks, distinguished schools, interracial harmony, and friendly citizenry all add to the luster of American Canyon.
Employee Benefits
The City provides a generous benefits package that can be viewed at the City's Website, Human Resources Page.