Email

hr@citrusheights.net
Job Openings
There are no job openings.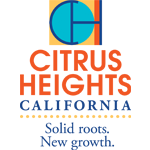 The City of Citrus Heights, centrally located in the greater Sacramento region, is a largely developed residential community of approximately 88,000 in population spanning 14 square miles. The City incorporated on January 1, 1997 with the goal of providing enhanced services to improve the quality of life for the residents of Citrus Heights.
It is also important to note that the City of Citrus Heights continues to be a financially solid entity, with reserve funds and a high standard for operational efficiency. Given the current economic climate, many cities are faced with declining sales-tax revenues, and Citrus Heights is no exception. However, with our steadfast dedication to our residents and businesses, the City of Citrus Heights will continue to reinvest in our community and move forward to achieve our long-range goals.