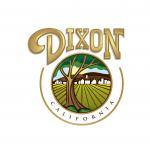 A growing community of approximately 20,000, the City of Dixon offers a unique combination of an outstanding location, safe environment, desirable housing, excellent schools, friendly people and a town with strong community values. Dixon can best be characterized as a progressive City that seeks excellent development, with a desire to maintain and enhance those "quality of life" characteristics that are part of its history and agricultural heritage. Dixon is located in the northeast portion of Solano County, 19 miles southwest of Sacramento and 70 miles northeast of San Francisco. In this ideal location, Dixon enjoys convenient access to the San Francisco Bay Area, Sacramento and Lake Tahoe, and to institutions of higher learning such as the University of California, Davis and the California State University, Sacramento.
EQUAL OPPORTUNITY EMPLOYMENT
The City of Dixon is committed to ensuring that all qualified individuals have a full and fair opportunity to compete in all phases of the hiring process and promotion, and to enjoy the benefits of employment with the City. All employees and applicants shall receive equal consideration and treatment in employment without regard to race, color, religion, gender, sexual orientation, national origin, age, disability, genetic information, marital status, amnesty, or status as a covered veteran in accordance with applicable federal or state statutes, the City's ordinances, resolutions, rules or regulations.