Email

hr@ci.fairfield.ca.us
Job Openings
There are no job openings.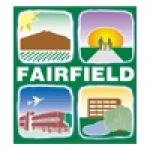 Fairfield is a progressive, diverse and growing city located on Interstate 80 midway between San Francisco and Sacramento. This strategic midpoint is a focal point for new development in Northern California. Low land costs, good transportation and abundant development sites stimulate industrial growth in this city of approximately 37 square miles. Fairfield is the county seat of Solano County and is home of the Jelly Belly Candy Company, the makers of the world famous "Jelly Belly" jelly beans. Travis Air Force Base and the Anheuser-Busch brewery are major employers within the city. Westfield Shoppingtown Solano, located in Fairfield, provides regional shopping opportunities.

The City gives high priority to parks, recreational and cultural activities, and is within easy driving distance to attractions in the San Francisco Bay Area, Sacramento and Lake Tahoe. Fairfield is also in close proximity to the wine country of Napa and Sonoma counties.

A full range of housing options is available in Fairfield. The average cost of housing is 40% below the Bay Area average. Quality developer-built homes are available in the $450,000 to $1.0 million range, and custom-built homes are in the $750,000 to over $1 million range.
Benefits Package
The City of Fairfield offers an excellent benefits package that includes a retirement plan (2.7% @ 55 for Miscellaneous and 3% @ 50 for Public Safety positions). For additional information on benefits, please visit the Human Resources section of our website at www.ci.fairfield.ca.us, and click on the Benefit Summary Statements quick link.