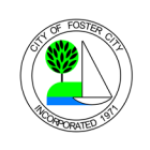 Foster City is located midway between San Francisco and San Jose on the western shoreline of the San Francisco Bay, east of U.S. 101, which provides convenient access to the San Francisco Airport with San Francisco to the north and Santa Clara County to the south. The City encompasses approximately 16 square miles of water, of which includes part of San Francisco Bay and Belmont Slough, and 4 square miles of land area with an estimated population of 34,000.  
 
Based on the idea of a planned community on the San Francisco Peninsula, Foster City was incorporated in 1971. The Estero Municipal Improvement District (EMID) was created in 1960 and granted most of the governing powers associated with an incorporated municipality. EMID provides water and sewer service to Foster City and water service to Mariner's Island and is a separate legal entity with the City Council serving as its Board of Directors. During the initial stages of Foster City's development, new growth was mainly residential or residential serving in nature. Since 1980, several major commercial and research and development uses have been completed, adding a substantial daytime work force population to the City and providing employment opportunities to Foster City residents. The largest employers today include VISA and Gilead Sciences. 
 
Foster City prides itself on its well-planned neighborhoods, which includes a wealth of recreational amenities, activities, shopping centers, and public spaces, alongside an engaged local government that recognizes the importance of public safety, fiscal responsibility, and sustainability to provide a high quality of life for the community. 
The home of so many great careers.
To fulfill public services for our community, the City of Foster City is continually seeking qualified candidates to join our staff--currently, 157 full-time employees and 50 part-time employees covering 80+ job classifications. We offer a wide range of positions including police, maintenance, engineering, finance, recreation, planning and other internal services positions, all with potential for growth and advancement. We also offer highly competitive benefits, including alternative work schedules (9/80), a retirement plan, and generous vacation and paid holidays. Come join our Foster City team – it's a great place to live, work, and play!