Email

hr@cityofglendora.org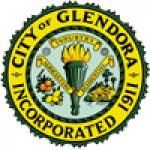 Glendora is nestled at the base of the scenic San Gabriel Mountains, in the eastern portion of Los Angeles County. Located approximately 27 miles east of downtown Los Angeles, Glendora offers convenient access to major commercial, cultural, educational and recreational areas in Southern California.

Founded in 1887, Glendora was officially incorporated as a City in 1911. The City remained a small citrus-producing community until the late 1950s, when agriculture gave way to large scale residential development. Today, more than 50,000 residents enjoy Glendora's excellent public and private schools, lush parks, comprehensive community services and one of the lowest crime rates in Los Angeles County.

Glendora's diversified business community ranges from the downtown "Village," where personalized service is provided by several owner-operated retail stores, to corporate headquarters of major U.S. and international firms.

Glendora is also one of Southern California's most attractive residential communities, with a variety of homes, from cozy turn-of-the-century cottages to prestigious executive hillside estates. From tree lined neighborhood streets and quaint downtown Village shops to the modern architecture of the Financial Way business center, Glendora is a haven from the fast pace of the Los Angeles metropolitan area. Welcome to Glendora, the "Pride of the Foothills."