Email

employment@losbanos.org
Job Openings
There are no job openings.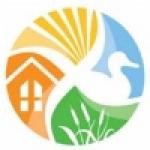 The City of Los Banos, population 40,986, is situated on the west side of Merced County and is the county's second largest City. The City is conveniently located in the center of California and is about two hours from the cities of San Francisco, Oakland and Sacramento, as well as Yosemite National Park. There are 160+/- full-time employees assigned to the various City departments.

A combination of new enterprise, local government and agriculture-based operations all contribute to the City's vibrant economy, which continues to provide residents with a variety of amenities to enjoy. In addition to public services, including water, sewer, parks and recreation, and a strong public safety division, the City of Los Banos also offers a variety of retail and entertainment venues for its residents.

Nearly 160,000 acres of seasonal wetlands and grasslands bring visitors from all over the world to the City, as well as recreation enthusiasts who enjoy the San Luis Reservoir and the State and Federal Wildlife Areas and Refuges. The City also enjoys a vibrant downtown, which hosts retailers, services, restaurants and entertainment, and serves as a hub for many community events. Named for the seasonal spring baths that feed natural wetlands in the western San Joaquin Valley, the City of Los Banos enjoys strong ties to its local heritage.