Email

calopps@ci.milpitas.ca.gov
Job Openings
There are no job openings.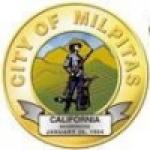 The City of Milpitas is located near the southern tip of the San Francisco Bay between Fremont and San Jose, the City of Milpitas is forty-five miles south of San Francisco. With a population of approximately 75,521. Milpitas is a progressive community that is an integral part of the high tech Silicon Valley. Milpitas features quality schools, conveniently located neighborhood parks and shopping centers, and a population rich in diversity.

Incorporated in 1954, Milpitas is a general law city operating under the City Council/City Manager form of government with 339.25 budgeted full-time employees and approximately 250 part-time/seasonal employees. The City is financially secure with an annual budget in excess of $195 million.