Email

hr@morganhill.ca.gov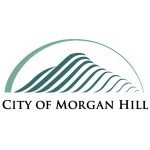 Located in the southern part of Silicon Valley, Morgan Hill's thoughtful planning has made it one of the most desirable communities in Santa Clara County. With a growing population of approximately 44,000, Morgan Hill provides the ideal balance between jobs, housing, recreation, and open space. The City has optimum housing options, abundant shopping, regionally recognized wineries, and an historic Downtown with award-winning restaurants, and charming boutiques.

Morgan Hill is a family oriented, vibrant, and progressive community where residents and visitors enjoy a wide range of outdoor and indoor activities. The City is known for its regional, world-class recreational facilities that attract over 1.3 million visitors annually. The community enjoys public art, many local street fairs, summer music festivals, and holiday parades. Downtown Morgan Hill has become a destination for popular events, including the Mushroom Mardi Gras, Fourth of July parade and fireworks, Taste of Morgan Hill, and the Friday Night Music Series. With an average temperature of 70 degrees, Morgan Hill offers abundant year-round recreational activities including cycling, golfing, swimming, and boating. Nestled next to Henry Coe State Park, Morgan Hill provides easy access to over 79,000 acres for camping, backpacking, fishing, hiking, mountain biking, and horseback riding.

Just 15 miles inland from the Pacific Coast, Morgan Hill is surrounded by the Santa Cruz Mountains to the west and the Diablo Range to the east. Morgan Hill is just minutes away from the big city amenities of San Jose, and a short one-hour drive to the redwood forests and beaches of Santa Cruz and the spectacular Monterey Peninsula. Caltrain runs weekdays through Morgan Hill and connects commuters both to San Jose's light rail systems and to BART throughout the Bay Area.
The City employs 195 permanent employees, and approximately 150 temporary seasonal employees are hired annually to supplement staff in the City's recreational centers. This General Law City features a Council-Manager form of government, which combines the political leadership of elected officials on the Council with the managerial experience of a professional City Manager, who is appointed by the Council.
Learn more about the City of Morgan Hill at www.morganhill.ca.gov. We look forward to your visit!