Email

human.resources@mountainview.gov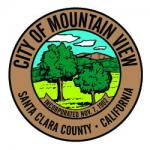 The Organization
The City of Mountain View is a progressive, full-service city, operating under the Council-Manager form of government. The seven Council Members are elected at-large for four-year terms that are staggered, with elections held in even-numbered years. Service on the Council is limited to two consecutive full terms, with the ability to run again after a two-year hiatus. Each January, the Council elects one of its members as Mayor and another as Vice Mayor. Assisting the City Council in an advisory capacity is a variety of boards, commissions, and committees. The Mountain View City Council has a well-earned reputation for taking the lead on challenging regional issues, working together with civility and treating members of the community and City staff with respect. Every two years, the Council adopts priority goals that provide a focus for the organization's workplan and drive progress on important community issues. Council goals for 2017-19 are Protecting Vulnerable Populations, Housing, Transportation and Environmental Sustainability. The City Council appoints the City Clerk, City Attorney and City Manager, who oversees the departments of Community Development, Community Services, Finance and Administrative Services, Fire, Information Technology, Library, Police and Public Works. The three Council appointees enjoy a close working relationship as part of a highly collaborative, goal-oriented department head team. Mountain View's sound fiscal practices, strong budget discipline, and diversified tax base, have allowed the City to maintain its AAA credit rating. In fiscal year 2017-18, the City's work in the community is supported by a General Fund budget of $128 million and just over 600 employees. The City staff has established the following organizational values that guide City work:
• Provide exceptional service
• Act with integrity
• Treat others with respect
The Community We Serve
Located between the Santa Cruz Mountains and the San Francisco Bay, Mountain View is just over 12 square miles in the center of Silicon Valley (10 miles north of San Jose and 35 miles south of San Francisco). The City is home to approximately 80,000 residents and many internationally known corporations, such as Google, Microsoft, Intuit, and LinkedIn, as well as the NASA Ames Research Park and thriving small business base. While leading the region in innovation and ideas, Mountain View remains committed to the traditional values of strong neighborhoods and resident involvement.
Mountain View prides itself on providing excellent public services and facilities that meet the needs of a caring and diverse community in a financially responsible manner. In the heart of the City, Mountain View's historic and active downtown offers a wide range of attractions including a vibrant restaurant and shopping scene, cultural events, concerns and a weekly farmer's market. The Civic Center, built around Pioneer Park, has one of the finest performing arts facilities in Northern California, as well as a 60,000 square foot state-of-the-art Library.
Mountain View is made up of a variety of distinct, locally organized neighborhood and homeowners associations that help identify our community's needs and shape the City's future.
Mountain View's City parks and extensive trail system provide an array of opportunities for recreation and active living, Shoreline-at-Mountain View is a regional park with stunning views along San Francisco Bay, featuring an 18-hole golf course, sailing lake and 9.35 miles of trail.
With so much to offer, it is not surprising that in 2017 Niche.com ranked Mountain View #8 in the Best Places to Live in California.