Job Openings
There are no job openings.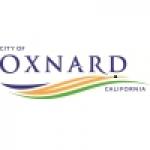 The City of Oxnard is located on the California "Gold Coast" known for a temperate climate, clear air, uncrowded beaches and close proximity to rural and major urban areas. Oxnard is 62 miles northwest of Los Angeles and just south of the coastal communities of Ventura and Santa Barbara. Incorporated in 1903, Oxnard is a full-service City with a Council/Manager form of government. The City has a population of 200,000, approximately 1,217 full-time employees and an annual budget of $336 million.
The City of Oxnard is an Equal Opportunity Employer and welcomes applications from all qualified applicants. We do not discriminate on the basis of race, color, religion, sex, (including pregnancy), national origin, age, marital status, medical condition, genetic informaion, disability or sexual orientation.