Email

hr@ci.pacifica.ca.us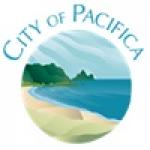 The City of Pacifica is a beautiful community located on the coast, just south of San Francisco and is framed by the ridges of the Coast Range on the east, Montara Mountains on the south and the Pacific Ocean on the west. Rich in history, Pacifica is a quiet, family-oriented community. The population is approximately 40,028 with an area of 12.6 square miles.

The City operates under the Council-Manager form of government. Legislative authority is vested in a five member City Council elected by districts for four-year terms.

The City employees  approximately 165 full-time and 120 part-time and seasonal employees in the following departments: City Attorney's Office; City Manager's Office; Finance; Fire; Human Resources; Parks, Beaches and Recreation; Planning and Economic Development; Police and Public Works.