Email

hr@cityofpaloalto.org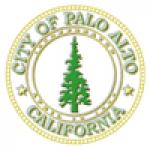 Located 35 miles south of San Francisco and 14 miles north of San Jose, Palo Alto is a vibrant community of approximately 61,200 residents. Palo Alto encompasses an area of approximately 26 square miles, of which one-third is open space.

The blend of business and residential areas anchored by a vibrant downtown defines Palo Alto's unique character. A charming mixture of old and new, Palo Alto's tree-lined streets and historic buildings reflect its California heritage. At the same time, Palo Alto is recognized worldwide as a leader in cutting-edge technological development.

Unique among California cities, Palo Alto is a full-service municipality that owns and operates its gas, electric, water, sewer, refuse and storm drainage services at very competitive rates for its customers.