Email

hstange@ci.patterson.ca.us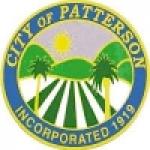 In the heart of the San Joaquin Valley, the vibrant City of Patterson offers residents a safe, diverse, and friendly community rich in heritage.  The City has a resident population of 23,061 and is located in Stanislaus County.  It is 45 miles southeast of Livermore and part of the Modesto Metropolitan Statistical Area.  Patterson is known as the "Apricot Capital of the World".  Patterson is a rural, small town surrounded by agricultural land and has grown immensely during the past decade.

Agriculture is the City's primary economy with an array of fruit and vegetables from apricots, almonds, and walnuts, as well as row crops of dry beans, tomatoes, broccoli, spinach, peas, and melons all playing an important role in Patterson's history.  During the first weekend in June, Downtown Patterson hosts the City's largest celebration of the year, the Apricot Fiesta.  The Fiesta starts on a Friday and ends on Sunday and offers an array of fun for the entire community.

Today, Patterson continues to take pride in its rich heritage while promoting balanced growth in a well planned community.  New neighborhoods blend well with the historical homes of Patterson's past. Commercial and industrial growth also meet design guidelines which enhance the community.



The Organization

The City operates under a Council-Manager form of government. The City Manager is responsible for all City Depart¬ments including Administration, Finance, Pub¬lic Works, Recreation & Community Services, Fire, Planning, and Engineering.
The City's Mission is preserving and enhancing the small town quality of life while providing a high level of responsive local government services and the promotion of inclusive public participation in planning the City's future and embracing the heritage.
The City employs approximately 127 full time employees working in Administrative, Engineering, Finance, Fire, Public Works, Building, Human Resources, Recreation and Community Services.
The annual budget is $94 million.