Email

emitchell@pleasanthillca.org
Job Openings
There are no job openings.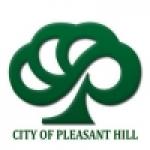 Pleasant Hill is a vibrant, progressive City, rich in education resources, recreational open space and a flourishing business community. Located just 20 miles east of San Francisco and a few miles west of one of Norther California's major landmarks, Mount Diablo State Park, the City of Pleasant Hill is approximately eight square miles and has a population of over 33,000.
The City boasts a beautiful downtown that offers a variety of restaurants, retail shops, townhomes, multiplex theater, and many other amenities. The City Hall complex is conveniently located adjacent to the downtown.