Email

jregynski@cityofpleasantonca.gov
Job Openings
There are no job openings.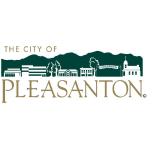 The City of Pleasanton has the well-deserved reputation of being one of Northern California's premier communities in which to live, work, and raise a family. Pleasanton is a major suburb situated 45 minutes southeast of San Francisco in the Tri-Valley region of the Bay Area. In close proximity to two major highways (I-680 and I-580) and the BART system the City not only has its own thriving business community but also offers easy access to the major business markets of surrounding areas.

Pleasanton's population of nearly 80,000 includes a highly educated and skilled workforce that has given the City the nickname of the "second Silicon Valley," and it is home to the campuses of a variety of Fortune 500 and home-grown innovation firms including Clorox, Oracle, Roche Molecular Systems, Albertsons, and Workday. Business sectors in Pleasanton range from software and biotechnology to professional services, with many businesses located in the nationally recognized Hacienda Business Park (boasting 850 acres of versatile space and business infrastructure). The community also values and actively supports its preeminent school system, which ranks among the top 10 in California.

Residents of Pleasanton enjoy the City's 1,200+ acres of surrounding parks, open space, and trails, which offer spectacular vistas and abundant recreational opportunities. Pleasanton is also home to the stunning Callippe Preserve Golf Course. There are also plenty of shopping opportunities throughout the City, from the very successful and diverse Stoneridge regional mall to Pleasanton's historic downtown – a pedestrian friendly destination that includes the quintessential Main Street lined with unique boutiques and tempting restaurants. Community events throughout the year such as the free summer concert series, festivals and parades along Main Street, and weekly Farmers' Market enliven the City, with many events gathering residents together under the Pleasanton arch.

The City's appealing, family-oriented neighborhoods, well tended homes, and manicured parks and trails speak to the highly committed and involved citizens who contribute to Pleasanton's strong community heritage. Pleasanton offers a small-town ambiance with a metropolitan edge, economic vibrancy, and all-around excellent quality of life.