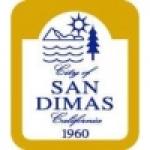 Located in the heart of the San Gabriel Valley - 25 miles east of Los Angeles along the foothills of the San Gabriel Mountains, San Dimas is a blend of community amenities, wonderful parks and open space, great recreational and community facilities. Our greatest asset is our small town feel and the volunteerism of our residents as they contribute to our great quality of life.
Application:
A fully completed online application is required to be submitted. Incomplete, late, emailed, faxed and hard copy applications are not accepted. Resumes are not considered in lieu of the required online employment application. All certificates, resumes, cover letters, and other documents requested by the City for the position advertised, must be uploaded with your online application.
The Selection Process:
All applications will be reviewed and evaluated. Those candidates who are determined to be best qualified based upon the information presented on the application materials, and in comparison to the applicant pool will be invited to continue in the selection process which may include a qualifying written or performance evaluation and will include an interview weighted 100%. The City reserves the right to limit the number of interviews conducted. Candidates will be notified via e-mail or telephone if they qualify to move to the next step in the selection process. The interview score will determine ranking on the eligibility list and will remain in effect for one year.
Pre-employment background and medical examinations are additional requirements for hire. Failure on any part of the selection process will result in removal from the recruitment process. Please Note: If you have a disability that may require an accommodation in the selection process, please notify Human Resources in writing when you submit your application.