Email

Human.Resources@sanjoseca.gov
Job Openings
Close
Job Title
Category

04/03/2023

Electrician I/II - Public Works (20362802)

2300356

Maintenance

04/18/2023

Firefighter Paramedic (Lateral) - San Jose Fire Department (20362631)

2300377

Fire

04/10/2023

Wastewater Attendant - Environmental Services Department (20362628)

2300376

Maintenance

03/27/2023

Planner I/II/III (Environmental Planner) – Environmental Services Department (20362625)

2300231

Planning

03/29/2023

Carpenter - Public Works (20361811)

2300322

Skilled Trades
Until Filled
Hazardous Materials Inspector II- San José Fire Department (20361656)

2201757

Code Enforcement
Until Filled
Council Chief of Staff U - District 8 (20361438)

2300374

Public Affairs

03/28/2023

Security Officer - Public Works (20361341)

2300373

Until Filled
Business Solutions Deputy Chief Information Officer (Deputy Director), Information Technology Department (20361231)

2300371

Information Technology

03/24/2023

Senior Environmental Program Manager - Environmental Services Department (20361076)

2300360

Environmental

04/11/2023

Crime Prevention Specialist - Police Department (20360783)

2300366

Law Enforcement

04/15/2023

Senior Architect - Public Works Department (20360778)

2300290

Architect

04/10/2023

Analyst I/II (Regulatory Policy) - Community Energy Department (20360775)

2300327

Energy

05/01/2023

Police Data Specialist I/II (20360748)

2300364

Law Enforcement

04/04/2023

Division Manager (Building Division) - Planning, Building, and Code Enforcement (20360747)

2300362

Building

04/13/2023

Building Inspector Combination (Non-Certified & Certified) - Planning, Building & Code Enforcement - 2300361 (20360290)
Building

04/13/2023

Contract Compliance Coordinator - Public Works (20360180)

2300354

Public Works

04/13/2023

Planner I/II/III - Planning, Building & Code Enforcement Department (20360177)

2300333

Planning

03/23/2023

Senior Engineer - Parks, Recreation, and Neighborhood Services Department (20359087)

2300271

Engineering

04/03/2023

Senior Analyst-Racial Equity, Senior Analyst-Training & Development (20358912)

2300347

Community Services
Until Filled
Senior Project Manager (Senior Wastewater Facility Engineer), Capital Improvement Program - Environmental Services Department (20358902)

2300345

Engineering

03/23/2023

Code Enforcement Supervisor - Planning, Building, and Code Enforcement (20358890)

2300339

Code Enforcement

04/10/2023

Energy Rates Specialist (Power Resources Specialist I/II) - SJCE (20358217)

2300243

Finance

03/23/2023

Community Service Officer I/II - POLICE (20358214)

2300341

Law Enforcement

03/31/2023

Carpenter/Locksmith - Airport (20358209)

2300326

Facility Services

03/28/2023

Sanitary Engineer, Capital Improvement Program, Environmental Services Department (20358207)

2300213

Engineering
Until Filled
Division Manager for the City Portfolio-Products-Projects Office (C3PO), Information Technology Department (20357919)

2300335

Information Technology
Until Filled
Code Enforcement Inspectors I/II – Planning, Building and Code Enforcement (20357917)

2300331

Code Enforcement

03/24/2023

Maintenance Assistant (20356265)

2300288

Maintenance

03/27/2023

Zoo Keeper Full-Time/Part-Time - PRNS (20356260)

2300301

Recreation
Continuous
Animal Shelter Veterinarian, Full-Time and Part-Time - Public Works Department (20355622)

2300189

Medical Services

03/21/2023

Associate Engineer - Planning, Building & Code Enforcement - 2300235 (20351450)

2300235

Engineering
Until Filled
Enterprise Client Services Manager (Enterprise Supervising Technology Analyst), Information Technology Department (20351430)

2300239

Information Technology

03/22/2023

Senior Analyst - Racial Equity - Police Department (20347034)

2300177

Clerical/Administrative Support
Until Filled
Associate Engineer - San Jose Fire Department (20345376)

2201226

Engineering
Until Filled
Legal Administrative Assistant II (Legal Secretary) (20342099)

2300119

Legal

12/12/2023

Senior Financial Analyst-Department of Finance (Debt & Treasury Management) (20335739)

2300051

Finance
Until Filled
Park Ranger - Parks, Recreation and Neighborhood Services (20334664)

2201500

Parks
Until Filled
Council Policy & Legislative Director (Housing & Homelessness) – Mayor's Office (20330641)

2202030

City Administration
Until Filled
Council Policy & Legislative Director – Mayor's Office (20330639)

2202031

City Administration
Until Filled
Media Relations and Communications Specialist/Manager - Mayor's Office (20330638)

2202018

Communications
Until Filled
Council Assistant FT – Mayor's Office (20330636)

2202029

City Administration
Until Filled
Council Assistant FT (Housing & Homelessness) – Mayor's Office (20330635)

2202028

City Administration
Until Filled
Operating Budget Coordinator (Assist To The City Mgr U) (20329047)

2202019

City Administration
Until Filled
Senior Budget Analyst (Senior Executive Analyst) - City Manager's Budget Office (20329044)

2201208

City Administration
Until Filled
Enterprise Strategic Support Engineer (Enterprise Information Technology Engineer I/II), Information Technology Department (20328864)

2202016

Information Technology
Until Filled
Data Warehouse and Business Intelligence Manager (Enterprise Supervising Technology Analyst), Information Technology Department (20328812)

2202013

Information Technology
Continuous
Executive Analyst I/II - City Manager's Office of Employee Relations (20327216)

2201940

City Administration
Until Filled
Chief Deputy City Attorney (20324760)
Legal
Until Filled
Emergency Training Coordinator (Exec Analyst I/II) (20324191)

2201930

Emergency Preparedness
Until Filled
Infrastructure and Operations Support Manager, Emergency Operation Center (Enterprise Supervising Technology Analyst), Information Technology Department (20304826)

2201655

Information Technology
Until Filled
CIVIL TRIAL ATTORNEY (20296092)
Legal
Until Filled
MUNICIPAL GOVERNMENT ATTORNEY (20291015)
Legal
Until Filled
Budget Analyst - City Manager's Office (20287339)

2201421

City Administration
Until Filled
Environmental Services Specialist Series – Environmental Services Department (20287223)

2201239

Environmental
Continuous
Latent Fingerprint Examiner I - Police Department (20278345)

2201148

Law Enforcement
Continuous
Latent Fingerprint Examiner II/III - Police Department (20278297)

2201145

Law Enforcement
Until Filled
Maintenance Worker II - Airport (20273733)

2201150

Maintenance
Until Filled
Maintenance Assistant - Airport (20273730)

2201137

Maintenance
Until Filled
Inclusion and Belonging Manager (Assistant to the City Manager) (20254884)

2200900

Program Management
Continuous
Associate Engineer- Planning, Building, and Code Enforcement (20243366)

2200602

Engineering
Continuous
Civil Litigation Attorney - City of San Jose (20214353)
Legal
Until Filled
TRANSACTIONAL ATTORNEY - City of San Jose (20207682)
Legal
Continuous
Police Recruit/Officer - Police Department (20182226)
Law Enforcement
Until Filled
Mass Care Coordinator (Exec Analyst I/II U) (20146191)

2100394

Emergency Preparedness
Until Filled
Deputy Director of Energy Resiliency (Overstrength) - Community Energy Department (20139326)
Utilities
Until Filled
Racial Equity Senior Executive Analyst (20130305)

2100620

Program Management
Until Filled
Broadband Permitting Project Manager (Senr Executive Analyst U) (20129146)

2100554

Program Management
Until Filled
Special Projects Manager (Assist To The City Mgr U) (20126856)

2100560

City Administration
Until Filled
San José 311 Usability and Accessibility Analyst (Senior Analyst) (20125936)

2100505

Information Technology
Until Filled
Park Ranger - Parks, Recreation and Neighborhood Services - 2100385 (20116431)
Parks
Until Filled
Senior Engineer - Planning, Building and Code Enforcement-2100146 (20112079)
Engineering
Until Filled
Associate Engineer (Electrical) - Community Energy Department (20102376)

2100251

Engineering
Until Filled
School Crossing Guard - Police Department (20101292)

2100236

Safety and Security
Until Filled
***NON-CLINICAL COVID-19 VACCINE CHAMPION (Temporary, Multiple Opportunities Available) (20099281)

2100218

Clerical/Administrative Support
Until Filled
Principal Power Resources Specialist - Community Energy Department (20091087)

Management Recruitment

Energy
Until Filled
Power Resources Specialist I/II - Community Energy Department (20086382)

2100109

Executive
Until Filled
Assistant To The City Manager (Racial Equity Manager & Immigrant Affairs Manager) - City Manager's Office (20081910)

2100076

Program Management
Until Filled
Senior Analyst (Revenue Management - Utility Billing) - Finance Department (20074315)

2000247

Finance
Until Filled
Hazardous Materials Inspector II - Fire Department (20071944)

2100005

Engineering
Continuous
Senior Executive Analyst - City Manager's Office (20068088)

2001184

Finance
Until Filled
Enterprise Supervising Technology Analyst (Senior Applications Developer (C# and .Net)) - Information Technology Department (20060136)

2001118

Information Technology
Until Filled
Enterprise Principal Technology Analyst (Senior SharePoint Administrator) - Information Technology Department (20060134)

2001115

Information Technology
Until Filled
Legal Analyst I/II (Litigation Paralegal) - City Attorney's Office (20056639)

2001055

Legal
Until Filled
Senior Accountant – Community Energy Department (20056021)

2001057

Finance
Until Filled
Assistant To The City Manager (Broadband Manager) - City Manager's Office (20051828)

2000964

City Administration
Until Filled
Associate Engineer - Fire Department (20031195)

2000415

Engineering
Until Filled
Senior Engineer (CIP) - Environmental Services Department (20026855)

Management Recruitment

Environmental
Continuous
Student Intern/Graduate Student Intern - Citywide (20021895)

2000636

Clerical/Administrative Support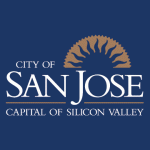 San José, the dynamic "Capital of Silicon Valley," is home to almost one million residents making it the third largest city in California and 10th largest in the U.S. San José is recognized as the safest and best-managed large municipality in the nation. The City's proximity to outstanding educational institutions has been a primary factor in fostering an environment in which technology has flourished. San José and the Silicon Valley are often thought of as synonymous with the technology industry, yet the City's business profile is quite diverse with the presence of professional service, retail, commercial and industrial businesses.

Cultural and ethnic diversity are a hallmark of San José, a city in which more than 56 different languages are spoken. Those who live and work in San José enjoy world class attractions, cultural and performing arts, sports and recreation activities, wineries, and year round festivals and celebrations. San José encompasses 177 square miles at the southern tip of the San Francisco Bay.

The home of so many great careers
To fulfill public services for our community, the City of San José is continually seeking qualified candidates to join our staff—currently 7000 employees covering 614 classifications. We offer a wide range of opportunities, including police and fire, with potential for growth and advancement. We also offer highly competitive benefits, including a retirement plan, and generous vacation and paid holidays.

For more information, please visit the City's website at www.sanjoseca.gov.