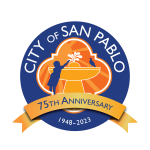 The City of San Pablo offers a culturally diverse community in an attractive yet affordable setting with easy access to the entire Bay Area, earning its moniker, the "City of New Directions".

San Pablo is located in West Contra Costa County off Interstate 80, just minutes away from the Bay Area cultural centers of Berkeley, Oakland and San Francisco. Nestled between the cities of Pinole and Richmond, San Pablo is historically one of the oldest Spanish settlements in the region—its city hall with fountains and plazas reflect that heritage. Over the years, the City has become a thriving residential and business community with a population of just under 30,000 in an area of approximately 2.6 square miles. The City maintains a 2012/13 General Fund Budget of $21.6 million with 161.4 FTEs.

San Pablo is home to Contra Costa Community College and is fortunate to have a wealth of community resources, including a library, computer education center, a childcare facility, and a career center. Many multilingual nonprofits, like First 5 and Lao Family Community Development, round out the diverse support services offered to residents. The City also offers youth programs and senior services to meet a variety of needs and interests in addition to being recognized nationally and regionally in 2012 for innovative and cutting-edge programs:

• San Pablo was one of the first cities to adopt a health element in its general plan for which it received the American Planning Association's 2012 National Planning Achievement Award.

• The City was recently featured on "Today in America" for its groundbreaking approach to economic development.

• The City received a 2012 "Best New Program" award from the California Park and Recreation Society for its "Random Acts of Recreation" program.

• In partnership with the school district, the City received a federal New Market Tax Credit grant to build a community center at the middle school.

This "City of New Directions" is definitely going in the right direction, so come join our team!