Job Openings
There are no job openings.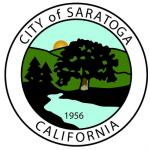 ABOUT THE CITY OF SARATOGA
The City of Saratoga is an attractive residential community of approximately 30,000 known for its excellent schools and prestigious neighborhoods. The community's historic downtown district, known as "The Village," has distinctive dining, unique shops, and numerous buildings dating back to the late 1800's and early 1900's. Saratoga residents place an emphasis on retaining the quality of the city's semi-rural ambiance. The City also is home to Montalvo Arts Center and the Hakone Gardens, the oldest Japanese-style residential garden in the Western Hemisphere.

CITY GOVERNMENT
The City of Saratoga was incorporated in 1956 and operates under a Council/Manager form of government. At the time of incorporation, many school and utility districts were in existence and consequently more than one district may serve within the City's boundaries. Fire protection services are provided through special districts, and the City has formed collaborative relationships and established service contracts with other governmental agencies including: law enforcement services through Santa Clara County Sherriff's Office, animal control services provided by the City of San Jose, recreation programs provided by Los Gatos-Saratoga Community Education and Recreation, and library services provided by Santa Clara County Library District. In addition, sanitation services are provided by West Valley Sanitation District and Cupertino Sanitary District.
The City's organizational structure includes five departments: City Manager's Office, Administrative Services, Community Development, Public Works, and Community Services.