Email

fbrand@sunnyvale.ca.gov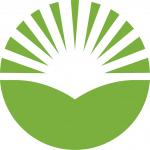 Recognized as the "Heart of Silicon Valley," Sunnyvale, with a population of approximately 149,000, is the fifth largest city in the San Francisco Bay Area and the second largest in Santa Clara County Sunnyvale was incorporated in 1912 and has transformed from an agricultural community to a center for the defense industry and the current nexus of research, development, and manufacturing that created Silicon Valley. Sunnyvale is home to notable companies such as Amazon Lab126, Apple, Bloom Energy, Fortinet, Google, Intuitive Surgical, LinkedIn, Lockheed Martin Space Systems, Mercedes Benz Research and Development, NASA Ames Research Center, NetApp, Twitter, and Walmart Labs. The draw of working in this dynamic community swells the City's daytime workforce to 230,000.
Sunnyvale is located in the spectacular San Francisco Bay Area. The San Jose, Oakland, and San Francisco international airports are easily accessible. The area is home to many museums, theaters, concert halls, and art galleries, as well as numerous professional sports teams.
Four school districts serve Sunnyvale, with twenty-six public and private schools. Sunnyvale includes its own community college campus: Foothill Sunnyvale. Stanford University, Santa Clara University, San Jose State University, two University of California campuses, and several community colleges are nearby.
City departments include: City Manager, City Attorney, Community Development, Environmental Services, Finance, Human Resources, Information Technology, Library & Community Services, Public Safety (an innovative Police/Fire combination), and Public Works. The City also staffs the NOVA Workforce, which provides regional job-training programs to residents of Sunnyvale, San Mateo County and six other local municipalities.
Please visit our website at Sunnyvale.ca.gov: search Jobs, to view other employment opportunities.