Email

hr@cityofwestsacramento.org
Job Openings
There are no job openings.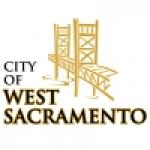 West Sacramento is a vibrant riverfront community centrally located in Northern California. It is recognized as an innovation leader in the region and a growing center of commerce, recently emerging as a hub for the food industry and related activities. Food companies from around the world have chosen to build facilities in the city. Urban farms dot the landscape, providing fresh produce to residents and restaurateurs.

Incorporated in 1987, West Sacramento encompasses approximately 22 square miles, with a population just over 51,000 people. There is housing of all types in the city, featuring affordable communities and single family homes. Currently, the riverfront area called the Bridge District is rapidly developing. At full build out, there will be 4,000 residential housing units in this area along with offices and retail. Raley Field, home of the River Cats, the AAA affiliate of the San Francisco Giants, anchors the area. Plans are underway for a streetcar line that will connect the city's core with the Bridge District and state capital Sacramento.

Regional amenities abound throughout West Sacramento. The Sacramento River provides water-related activities including boating, fishing and paddle boarding. There is a very active rowing club located at the Port of West Sacramento which hosts NCAA championship races. Well-maintained parks and bicycle trails are located throughout West Sacramento. There is also a state-of-the-art city-operated recreation center complete with tennis courts, a rock climbing wall, pools for adults and children, and a large water slide.

West Sacramento features a variety of educational opportunities. The city operates award-winning full day and part day preschool programs. In addition to the public K-12 schools, there are two private schools and a few charter schools. Sacramento City College has a branch center in West Sacramento and world class education can be found at the University of California, Davis and Sacramento State University, both located within a short commute.
The City of West Sacramento is a general law city, operating under the council/manager form of government. The City Council consists of five members (four City council Members and a directly elected Mayor) elected at large to overlapping terms. The City Council appoints the City Manager. The City of West Sacramento has 366 authorized positions and has approximately 100 part-time employees. The city is looking for motivated, creative and qualified applicants to join our team. Come to West Sacramento. Meet the people. See the land. You'll agree the climate is right for you! The City of West Sacramento is an Equal Employment Opportunity / Federal Affirmative Action Employer.