Email

hr@cityofwoodland.org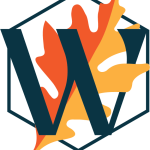 EMPLOYMENT OPPORTUNITIES
The City of Woodland is strategically located in California's Sacramento Valley, one of the world's richest agricultural areas. The City has a population of over 60,000 while maintaining it small town appeal, and is the County seat of Yolo County. Woodland is approximately 85 miles northeast of San Francisco and 24 miles northwest of Sacramento, the State Capitol. The City is ideally positioned along Interstate 5 and is also serviced by the Sacramento International Airport, 12 miles to the east. Known as the "City of Trees", Woodland has 176 acres of parks with a wide variety of athletic fields, which host a myriad of year-round sports activities for youth and adults. The surrounding area offers water skiing and boating on Sacramento River, Lake Berryessa, and Folsom Lake. Winters can be enjoyed skiing at the many fine resorts in the Lake Tahoe area.
Woodland is a full-service City and includes the departments of Public Works, Community Development, Finance, Human Resources, Police, Fire, Community Services, Public Library and the City Manager's and City Clerk's Office. In order to maintain a high level of service to our diverse community, the City of Woodland is looking for motivated and qualified applicants to join our current staff of 315 employees, 129 classifications City wide. The City offers a wide variety of positions with room for advancement.
Please consider the City of Woodland in your future career.