Greater Vallejo Recreation District
Greater Vallejo Recreation District
Job Openings
There are no job openings.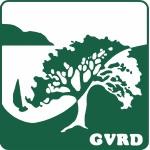 The Greater Vallejo Recreation District is a Special Service District that has been serving area residents for over seventy five years. As a Special Service District, GVRD operates as a separate government agency from the City of Vallejo. GVRD manages 407 acres of public park space including 20 neighborhood parks, 10 community parks, 6 special purpose parks, and Olympic-size swimming pool and 4 community centers.  GVRD maintains over 1,000 acres of public land. 

GVRD is governed by a five-member Board of Directors. With 30 plus full time and approximately 155 part-time and seasonal employees, GVRD operates on a 2018-2019 fiscal year budget of $7.9 million for general fund operations and Measure K funding amounting to $2.2 million.  The Measure K funding is being utilized to purchase necessary equipment, improve parks, facilities.