Highlands Recreation District
Highlands Recreation District
Email

Generalmanager@highlandsrec.ca.gov
Job Openings
There are no job openings.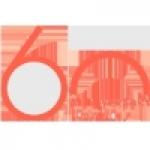 The Highlands Recreation District is dedicated to providing beneficial, safe and enriching programs and services to the Highlands Community.

The Highlands neighborhood came into being in the late 1950's. It was immediately clear to the residents of that era that a community and recreation center would enhance the quality of life for this vibrant community. In 1957, the Highlands Recreation District was established, including a 5-member elected Board of Directors. In 1958, the residents overwhelmingly voted to purchase 3.45 acres of land and construct the facility and swimming pool we enjoy today. Since its inception, the Rec has improved its offerings to meet the diverse and dynamic needs of the community. As a result, we now offer licensed childcare for infants through age 12, a thriving swim program for all ages and abilities, rooms for meetings and celebrations, and countless other recreational enrichment programs for all age and activity levels.
Through collaboration, dedication and responsible management, 'the Rec' continues to be an integral part of the wonderful Highlands Community.