Menlo Park Fire Protection District
Menlo Park Fire Protection District
Job Openings
There are no job openings.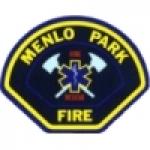 Formed in 1916, the Menlo Park Fire Protection District provides emergency medical and fire services for the communities of Atherton, East Palo Alto, Menlo Park, and some unincorporated areas of San Mateo County. It has seven fire stations located throughout its seventeen square miles of service area. The Fire Prevention Division is responsible for code enforcement, public awareness, and public preparedness. Administrative staff include human resources, information technology, and finance. The Fire Chief manages the District and reports to an elected five-member Board of Directors.

The District's population is estimated around 93,000. The Fire District is primarily a bedroom community that does have some industrial areas on the eastern most part. The District responds to approximately 8,500 emergencies a year with about 60% of them being emergency medical incidents. The Fire District is part of the greater San Mateo County boundary-drop plan whereby the closest apparatus responds to each call.