Moraga Orinda Fire District
Moraga Orinda Fire District
Job Openings
There are no job openings.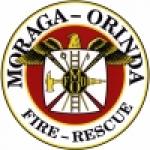 The Moraga-Orinda Fire Protection District is a special, independent district that was formed in 1997, when over 80% of the residents voted to form the district.

The District has six divisions: Operations, Special Operations, Prevention, Support Services, Training and Administrative Services. These divisions provide a full-range of services, including emergency, non-emergency, service, prevention, and public education. There are 80 employees, which includes an all-volunteer Board of Directors, Administration, Suppression, Support Staff, Reserve Firefighters, and Volunteers. Fulltime suppression personnel are assigned to eight (8) companies, which includes four engines, one truck, two medic units, and one command unit. There are five (5) fire stations within the district.

The District protects Battalion-4 in West Contra Costa County, encompassing over 42 square miles. The District covers a broad geographic and population base consisting primarily of urban/suburban/semi-rural and rural service areas. Within the District, there are a wide variety of target hazards including portions of the Oakland Hills, East Bay Regional Parks, three reservoirs, BART, the Caldecott Tunnel, Saint Mary's College, the City of Orinda, Town of Moraga and unincorporated areas of the County.