Redwood Empire Municipal Insurance Fund
Redwood Empire Municipal Insurance Fund
Job Openings
There are no job openings.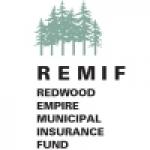 The Redwood Empire Municipal Insurance Fund (REMIF) is a self-insured joint powers authority (governmental entity) established in 1976 to handle the insurance claims, benefit programs, and risk management needs of fifteen (15) member cities.

The cities are located in the five Northwest counties. REMIF's office is located in Sonoma, California in the heart of the wine country about 40 minutes north of San Francisco and three hours west of Lake Tahoe. The fund has a total of 10 (ten) employees.