Ross Valley Sanitary District
Ross Valley Sanitary District
Job Openings
There are no job openings.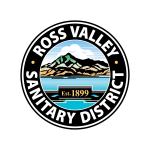 Ross Valley Sanitary District, established in 1899, is a special enterprise district organized under the California Health and Safety Code and the Sanitary Acts of 1891 and 1923. The District employs innovative and state of the art technology and processes to operate and maintain 200 miles of collection sewer lines and 19 pump stations. The District provides wastewater collection and conveyance services to Ross Valley customers in Fairfax, Greenbrae, Kentfield, Larkspur, San Anselmo, and Ross.
Ross Valley Sanitary District has 35 employees, including a General Manager, administrative and finance staff, engineering staff, field inspectors, and collection system workers. The District promotes a culture of trust, teamwork, mutual respect and professionalism at all levels of the organization. The District is committed to attracting and retaining high quality staff by ensuring the availability of technical tools and access to the development of skills to maximize the value of their work. The District's mission is to provide customers with high quality wastewater collection service, through a system that has no avoidable sanitary sewer overflows, at the lowest sustainable cost, in order to protect public health and the environment. If you would like to join our committed and forward thinking team of technical and professional staff and help with our mission, please apply to one of our open positions.
More information about Ross Valley Sanitary District can be found on our website at www.rvsd.org.