Sacramento Public Library
Sacramento Public Library
Email

humanresources@saclibrary.org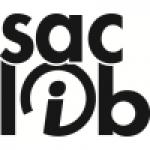 The Sacramento Public Library has served the people of Sacramento County for more than 150 years. While time and trends have changed the delivery of library services over the last century and a half, the Library has never changed its commitment to providing those services with excellence and professionalism. Sacramento Public Library staff strive every day to exhibit the organizational values of trust, integrity, respect and excellence, whether they are assisting a patron with a reference question, answering questions about electronic resources, vacuuming a community room, leading a toddler story time, checking in and shelving materials, delivering a bin of requested items, recommending a great read or delivering one of the more than 3,900 programs delivered annually. Our over-arching goal is to provide a breadth and depth of programs, services and materials that prepare young children for school, support ongoing student success, and create lifelong learners. Utilizing the latest technology, the Library bridges the digital divide, providing nearly 600,000 hours of access to digital content annually via 870 public computers and laptops.
Sacramento Public Library is the fourth largest library system in California serving more than 1.3M residents in Sacramento County, including the cities of Citrus Heights, Elk Grove, Galt, Isleton, Rancho Cordova and Sacramento. The system is a Joint Powers Authority, governed by a 15-member board comprised of elected officials from each of the member jurisdictions, with representation based on each jurisdiction's population. The Authority operates 28 libraries including a Central Library in downtown Sacramento, has nearly 300 career staff members, a collection of 2M volumes, and an annual budget of $32M. More than 620,000 residents have a library card and nearly 8 million items are circulated annually. The Library has welcomed more than 4.4M visitors over the last twelve months, and provided nearly 5,000+ free fun, educational and informative programs.
As the fourth largest library system in the state of California, Sacramento Public Library has been serving the Sacramento region for almost 150 years. We embrace our California roots, weaving technology and innovation into the fabric of the services we provide the community. The public has taken notice of our success, whether for starting the I Street Press, a publishing center that helps aspiring writers get their stories out, or hosting an annual summit focused on the necessity of play to nurture children. The Library of Things, which checks out guitars, synthesizers, lawn equipment, sewing machines, cameras and more available to the public, has been the focus of media attention, helping the community to discover the library in new ways — discoveries that lead to learning opportunities, which in turn lead to personal and community growth. Sacramento Public Library is sought-after because of our focus on innovation, the quality of our programming and our commitment to not just provide services, but to meet community members where they need it most. We hope you'll join us on our journey to inspire the community to discover, learn and grow.