San Mateo County Office of Education
San Mateo County Office of Education
Email

classifiedjobs@smcoe.org
Job Openings
There are no job openings.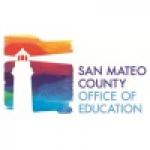 The San Mateo County Office of Education (SMCOE) provides leadership, coordination, and a variety of instructional, business, and consulting services to the County's twenty-three public school districts, charter schools, and the Community College District, thus enhancing their ability to provide quality educational programs.

The SMCOE serves students enrolled in the Court and Community Schools, Outdoor Education, and Special Education Programs. In addition, the Office of Education operates programs for early learning, and provides a variety of instructional support services for our K-12 school district clients including educational technology and staff development. Business services to districts include a full range of budgeting, accounting, payroll and finance support, information management, and Internet service.

The County Office of Education also serves as an intermediate link between the California Department of Education and the local districts, helping to translate state initiatives and mandates into action at the community level, and coordinating relationships among public and private agencies for the benefit of public schools.
Mission Statement
The San Mateo County Office of Education is committed to ensuring and improving the quality of learning and achievement for all students in San Mateo County by providing exemplary leadership and innovative, effective programs and services which enable local districts and the County Office to educate students to succeed.