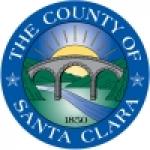 The County of Santa Clara provides essential services that people need on a daily basis to work and live in Silicon Valley. Whether residents need a marriage license, access to children's health services or want to know about local recreational facilities, the County of Santa Clara delivers the services and information they need. Customer service is a top priority for the County, which oversees services and programs for a multilingual, culturally diverse community.
The Santa Clara County Parks and Recreation Department administers the County's parks and recreation programs; operates and maintains the 28 diverse developed parks; and works with cities, special park districts, contiguous counties and the State of California to develop complementary park and recreation programs.

Our mission is to provide, protect, and preserve regional parklands for the enjoyment, education and inspiration of this and future generations.