Santa Clara County Library District
Santa Clara County Library District
Job Openings
There are no job openings.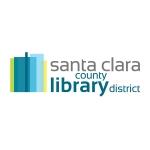 The Santa Clara County Library District (SCCLD) is governed by a Joint Powers Authority (JPA) Board comprised of representatives from the nine member cities (Campbell, Cupertino, Gilroy, Los Altos, Los Altos Hills, Milpitas, Monte Sereno, Morgan Hill, Saratoga) and the County. Located at the southern tip of San Francisco Bay and home of Silicon Valley, the primary service area of the District encompasses 1,046 square miles and is home to 444,000 residents. Library staff are employees of the County of Santa Clara. 

The Library serves residents of the District through seven community libraries, one branch library, a central support and service center, its virtual library, two Bookmobile units, and a robust outreach program. The community libraries are in Campbell, Cupertino, Gilroy, Los Altos, Milpitas, Morgan Hill, and Saratoga. The branch library is located in Los Altos. The system also provides service to the unincorporated areas of the county. The Library District operates with 474 staff (344 FTE) and an annual budget of $60.9 million dollars.