South Placer Municipal Utility District
South Placer Municipal Utility District
Job Openings
There are no job openings.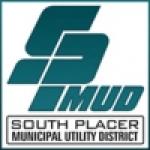 South Placer Municipal Utility District (SPMUD) was founded by local community leaders from the City of Rocklin and town of Loomis through a grassroots effort in the 1950's to create a customer-owned, regional sanitary sewer system for their communities. On September 24, 1956, the Rocklin-Loomis Municipal Utility District (R-L MUD) was established under the Municipal Utility District Act of the State of California (MUD Act). At its inception, the District covered an area of approximately 4,200 acres and had 452 connections. The District bonded for and constructed the original sewer infrastructure between 1958 and 1962, installing over 41 miles of sewer mains.
Over the years, the District has grown from 7 to 31 square miles as the City of Rocklin and Town of Loomis expanded their boundaries, and by annexing several unincorporated areas (Penryn and Newcastle to the north and Rogersdale in the Granite Bay area). In 1988, the District changed its name to South Placer Municipal Utility District (SPMUD) to reflect its larger service area. As of 2015, SPMUD provides sewer collection services over 21,000 connections, serving an equivalent population of approximately 75,000. SPMUD's customer base has tripled over the last twenty-five years from 10,000 EDU to over 31,000 EDU.