Email

mfraumeni@co.sutter.ca.us
Job Openings
There are no job openings.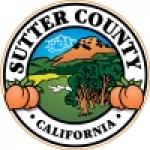 One of northern California's hidden secrets, Sutter County is a friendly and growing community known for an outstanding quality of life and an affordable cost of living. Just a short distance from Sacramento, Lake Tahoe, and San Francisco, Sutter County is a great place to live and work!

Sutter County is a general-law county with a population of approximately 97,000 and includes two incorporated cities, Yuba City and Live Oak. There are 18 department heads and 900 positions with an annual budget of 241 million dollars.

Sutter County is located north of Sacramento along the Sacramento and Feather Rivers in California's fertile Central Valley. Set against the backdrop of the Sutter Buttes range, the region is blessed with sweeping mountain vistas, open space, and clear skies.

County residents share an appreciation of the outdoors and take full advantage of the area's many recreational opportunities. Neighborly and ethnically diverse, Sutter County residents participate in a wide variety of cultural festivals, community-oriented fairs, and parades. Other recreational activities include boating and fishing on the Feather River, hiking, hunting in prime wildlife habitat, golfing on several nearby courses, and enjoying a popular Farmers Market that offers locally-grown fruits and vegetables from May to October.

The County is governed by a five-member Board of Supervisors, whose members each represent a District based on an equal representation of the County's population. Members of the Board of Supervisors serve as the legislative body for Sutter County and provide policy direction for all branches of County government. Each Board member is elected, by the voters in his or her District, to a four-year term.

Sutter County's economy is primarily based in agriculture, manufacturing, construction, transportation/utilities, finance, insurance, mining, and retail. In addition to many local businesses, major employers in the area include food processing, lumber and wood products, medical offices, and government. Educational institutions include a community college, nearby California State University campuses at Chico and Sacramento, and the University of California at Davis.