Email

qlondon@danville.ca.gov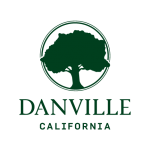 The Danville Community
The Town of Danville is a quaint community that prides itself on its small-town character, recreational activities, foodie culture, family-friendly environment, and vibrant arts scene.  Founded in 1858, Danville lies in the heart of the San Ramon Valley within Contra Costa County.  It is located approximately 30 miles east of San Francisco and three miles south of Walnut Creek.  Since its incorporation in 1982, the Town has focused on preserving its small-town character. 
Historic Old Town Danville lies at the center of the community and offers boutique shopping, services and abundant dining.  It features a combination of well-preserved historic buildings, commercial offices, mixed-uses such as the Danville Hotel Town Center, as well as community buildings maintained by the Town such as the Veterans Memorial Building and Senior Center, Danville Library, Town Meeting Hall, and the Village Theatre and Art Gallery.  It is a source of pride for the community and is host to many holiday and special events, attracting visitors from throughout the Bay Area.
Danville's 44,000 residents enjoy its wonderful location, climate and environment.  The preservation of open space, major ridgelines and scenic hillsides are a high priority for the 18.8 square mile community.  Natural creeks, hiking and biking trails and open space encircle the Town.  Mt. Diablo, at 3,849 ft. elevation, rises to the east and the Las Trampas Regional Wilderness, elevation 2,049, creates the Town's western boundary.  Danville is home to the National Park Service-operated Tao House, the former home of America's only Nobel Prize-winning playwright, Eugene O'Neill.
Danville's location in close proximity to technology, employment centers and higher education, coupled with a high level of public safety and excellent schools continue to make it a sought after community within the dynamic Tri-Valley.  Danville is served by the San Ramon Valley Unified School District, one of the top-ranked public school districts in California.  The Town operates five community parks, two neighborhood parks, four mini parks, five school parks and numerous trails totaling 200 acres.  Almost 3,800 acres (33%) of the Town's land is in open space or agricultural areas.
Danville Town Government
Danville is a general-law city operating under the Council-Manager form of government.  A five-member Town Council is elected at large to four-year terms.  The Council annually selects a Mayor and Vice Mayor from its members. Town employees value the stability and tenure of its appointed leadership and executive team.  Town Manager Joe Calabrigo is the longest serving city manager in the East Bay, serving as Danville's Town Manager since 1993.
The Town's areas of service delivery include:
General Government (Town Manager, City Attorney, City Clerk, Community Outreach, Emergency Preparedness, Economic Development)
Police Services
Administrative Services (Finance, Information Technology, Human Resources, Risk Management),
Development Services (Planning, Building, Code Enforcement, Engineering, Transportation, Clean Water)
Maintenance Services (Buildings, Parks, Roadsides, Streets, Street Lights, Traffic Signals), and
Recreation, Arts and Community Services (Sports & Facilities, Cultural Arts, Facilities Management, Youth, Teens, Seniors, Adults, Library, Community Events). 
The Town contracts sworn police staffing through the Contra Costa County Sheriff's Office, which operates the Danville Police Department.  Library staffing and services are provided by the Contra Costa County Library. Fire protection is provided by the San Ramon Valley Fire Protection District, water services by the East Bay Municipal Utility District, and wastewater services by the Central Contra Costa Sanitary District.  The Town is a member of JPAs including RecycleSmart for recycling/solid waste services, MCE Clean Energy for community choice energy services, County Connection for transit services, Municipal Pooling Authority for risk management, and TRAFFIX for student transportation services.
Organizational Culture
Town of Danville employees enjoy being part of a dedicated, supportive, and engaged team.  Hallmarks of the Town's working environment include proactive employee engagement, robust wellness programs, a culture of appreciation, support of employee development, and a positive working relationship with the Town's elected body, the Danville Town Council. 
Employees are actively involved in various staff committees, including the Employee Engagement Committee, WOW! (Working on Wellness) Committee, Safety Committee, Technology Advisory Group, and other teams.  Staff members maintain a strong team atmosphere through monthly department meetings with the Town Manager and quarterly all-hands team-building meetings with Town staff across all departments.
The Town is especially attractive to individuals seeking some of the benefits of private sector employment, including a great work-life balance, generous vacation accrual rates, a defined contribution retirement plan (401(a) / 457(b) plans), and an annual pay-for-performance compensation model.