Tuolumne Utilities District
Tuolumne Utilities District
Job Openings
There are no job openings.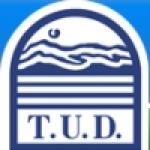 Tuolumne Utilities District (TUD) is a water and wastewater utility serving nearly 44,000 residents in northern California's Tuolumne County. A scenic drive along Highway 108, heading east from the Stanislaus County line to Pinecrest Lake and Dodge Ridge, takes you through the heart of TUD's service area and gives you an overview of the extraordinary geographic diversity of the region.

TUD customer needs are as broad ranging as the area's diversity. We provide drinking water for homes, schools and businesses and recycled water from our wastewater treatment plant to irrigate prime agricultural lands near Jamestown. In all we do, we strive to meet or exceed federal and state standards for water and wastewater quality, environmental protection and wildlife habitat.

The mission of TUD is to provide reliable, responsive utility services with dedicated customer service and in a financially and environmentally responsible manner.