Email

recruit@valleywater.org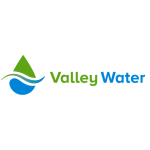 Valley Water District supplies clean, safe water, and provides flood protection and stewardship of streams, on behalf of Santa Clara County's 1.8 million residents.

The Santa Clara Valley Water District is the primary water resource agency for Santa Clara County, supplying wholesale water, providing flood protection and serving as environmental steward for clean, safe creeks and healthy ecosystems.

It serves approximately two million people in 15 cities: Campbell, Cupertino, Gilroy, Los Altos Hills, Milpitas, Monte Sereno, Morgan Hill, Mt. View, Palo Alto, San Jose, Santa Clara, Saratoga and Sunnyvale, and the towns of Los Altos and Los Gatos.

As the county's water wholesaler, the water district makes sure there is enough clean, safe water for homes and businesses.

As the agency responsible for local flood protection, the water district works diligently to protect Santa Clara Valley residents and businesses from the devastating effects of flooding.

Our stream stewardship responsibilities include creek restoration and wildlife habitat projects, pollution prevention efforts and a commitment to natural flood protection.