West Bay Sanitary District
West Bay Sanitary District
Email

info@westbaysanitary.org
Job Openings
There are no job openings.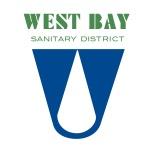 West Bay Sanitary District maintains and operates over 200 miles of main line sewer system in the City of Menlo Park and portions of the Cities of East Palo Alto, Redwood City, the Towns of Atherton, Woodside and Portola Valley and portions of Unincorporated San Mateo and Santa Clara Counties.

All wastewater collected within the District is transported via main sewer lines to the Menlo Park Pumping Station located at the entrance of Bayfront Park and from there to the Silicon Valley Clean Water (SVCW) Treatment Plant located in Redwood City for treatment and discharge to the San Francisco Bay.