Email

jmcclendon@cityofchowchilla.org
Phone

(559) 665-8615 Ext. 102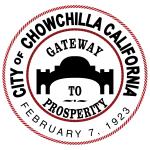 Chowchilla is an 11-square mile rural city located in the California Central San Joaquin Valley that is home to some of the state's most productive agricultural areas. Many of California's iconic travel destinations such as the Yosemite, Kings Canyon and Sequoia National Parks, the San Francisco Bay Area and the Pacific Coast are within an easy two-hour drive.

Area residents enjoy a Mediterranean-type climate of abundant sunshine with dry, hot summers and mild to cool winters. The rain months of January through March can provide an average 12 inches of annual precipitation to the region.

Chowchilla is at the intersection of two vital state transportation thoroughfares. State Highway 99 is on the east side of the community and is the primary north-south roadway traversing the state. State Highway 152 parallels the southern border of newly annexed properties and is one of the few major transportation arteries providing a direct link to the Pacific coastline.

The community has the benefit of an established commercial downtown surrounded by a mix of varied older homes. In recent years, newer housing developments were built on the east and west sides, as well as retail properties and industrial developments. Two school districts provide a strong educational foundation for families. The City also boasts an airport, an 18-hole public golf course and a fairground that hosts numerous events through the year.

The area offers one of the more affordable lifestyle opportunities in the Central Valley. Chowchilla is also statistically one of the safest cities in the region.

The City is looking forward to many exciting capital, residential and large commercial projects on the horizon that will further enhance the value of the community.