Email

sallingham@cityofmillvalley.org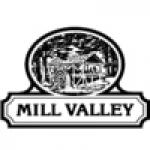 The City of Mill Valley is 14 miles north of San Francisco and 40 miles from California's famous wine country. Mill Valley is a town with a rich and eclectic cultural history and a lively and engaged citizenry.

Mill Valley is primarily a suburban community, with distinctive residential neighborhoods representing the many eras of the town's growth from a small mill town to the modern full-service city it is today. Our approximately 14,000 residents live in a 4.8 square mile area, although we serve as the center for a larger unincorporated Mill Valley area with more than 30,000 residents.

The City of Mill Valley has a staff of almost 150 regular employees. 
The City of Mill Valley is an Equal Opportunity Employer that values and respects a diverse workforce and community. It is committed to promoting an equitable and inclusive workspace that is welcoming to all. 
Applicants from all backgrounds and life experiences are encouraged to apply. All qualified applicants will receive consideration for employment.