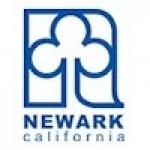 The City of Newark is located in southern Alameda County at the east end of the Dumbarton Bridge, midway between Oakland and San Jose in Silicon Valley. We were incorporated in 1955 and have a five member City Council/Manager form of government. Our city is approximately 13 square miles with a population of 47,529. Growth of biotech, high-tech, and health sciences industries in Newark has accelerated in recent years. We take pride in maintaining a small-town feel, while developing significant housing and retail projects.

The City has evolved throughout the years from its days enriched in agriculture, manufacturing, and railroad transportation to today's expansion of high-tech, biotech, and the health sciences, primarily as a result of our location in Silicon Valley.  Although Newark has grown significantly, the community prides itself on being able to retain our small, hometown charm.

Please visit our website at www.newark.org which includes a Newark video tour.