Email

calopps@cityofsanmateo.org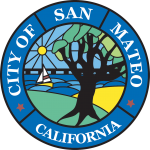 San Mateo is a city of more than 100,000 residents located in San Mateo County, California, on the San Francisco Peninsula. One of the City's strengths is its diversity, both in the ethnic makeup and the physical development of the community. San Mateo has a vibrant business and retail environment with national and international businesses, two major shopping centers and an active downtown.

You would be joining over 500 people whose mission it is to serve the San Mateo community with a collaborative, innovative and professional spirit. We are looking for someone who embodies our shared values of respect, creativity, inclusivity, transparency, and integrity in their words and actions.
Look at some of the reasons why the City of San Mateo is a great place to work, https://youtu.be/_GTIzeSpc_g.