Email

human.resources@cityofsanrafael.org
Job Openings
Close
Job Title
Category
Until Filled
Parks Maintenance Worker I/II - Apply by Friday, April 7, 2023 for first consideration (20362684)
Parks Maintenance

04/23/2023

Finance Director (20360837)
Finance
Until Filled
Wildfire/Defensible Space Inspectors - Apply by Sunday, March 19, 2023 for first consideration (20359100)
Fire
Until Filled
Digital, Grant, and Program Specialist - Apply by Sunday, March 19, 2023 for first consideration (20359030)
Fire
Until Filled
Defensible Space Inspector/Wildfire Mitigation Specialist - Apply by Sunday, March 19, 2023 for first consideration (20358675)
Fire
Until Filled
Homelessness and Housing Analyst - Apply by Friday, March 31, 2023 for first consideration (20358054)
Housing
Until Filled
Camp Counselor (20347039)
Recreation
Until Filled
Assistant Planner - Apply by Wednesday, March 1, 2023 for first consideration (20346036)
Planning
Until Filled
Firefighter-Paramedic - Apply by March 6, 2023 for first consideration (20345937)
Fire
Until Filled
Senior Library Assistant - Apply by Friday, March 17, 2023 for first consideration (20342073)
Library
Until Filled
Construction Inspector (San Rafael Sanitation District) - Apply by Friday, February 17, 2023 for first consideration (20339967)
Public Works
Until Filled
Firefighter-Paramedic (Lateral) (20332683)
Fire
Until Filled
Assistant Library & Recreation Director/City Librarian - Apply by Tuesday, Frebruary 7, 2023 for first consideration (20332042)

Library & Recreation Department

Library
Until Filled
Office Aide - Apply by Friday, December 16, 2022 for first consideration (20324325)
Clerical/Administrative Support
Until Filled
Police Cadet - Apply by December 31, 2022 for first consideration (20321703)
Law Enforcement
Until Filled
Senior Civil Engineer - Apply by Tuesday, December 6, 2022 for first consideration (20321673)
Engineering
Until Filled
Police Call Taker & Records Specialist - Apply by Friday, November 18, 2022 for first consideration (20311225)
Law Enforcement
Until Filled
Digital Service Analyst - Apply by Friday, November 18, 2022 for first consideration (20311159)
Clerical/Administrative Support
Until Filled
Assistant District Manager - San Rafael Sanitation District - Open Until Filled - First Review of applications will be October 31, 2022 (20306239)
Executive
Until Filled
Sewer Maintenance Worker I/II (20301023)
Public Works
Until Filled
Child Care Instructor II (School Age) - Mary Silveira Children's Center - Apply by Friday, September 9, 2022 for first consideration (20290752)
Child Care Services
Until Filled
Temporary - Administrative Specialist - Apply by Friday, August 26, 2022 for first consideration (20284461)
Clerical/Administrative Support
Until Filled
Senior Civil Engineer (San Rafael Sanitation District) - Apply by Wednesday, September 7, 2022 for first consideration (20283031)
Engineering
Until Filled
Facilities Attendant - Two Positions Available - Apply by Friday, June 24, 2022 for first consideration (20253340)
Custodial
Until Filled
Associate Planner - Apply by Monday, April 25, 2022 for first consideration (20234786)
Planning
Until Filled
Climate Adaptation and Resilience Planner - Apply by Friday, April 8, 2022 for first consideration (20220211)
City Administration
Until Filled
Wildfire/Defensible Space Inspectors (Multiple Positions Available) (20215178)
Fire
Until Filled
Parking Attendant II - Apply by Monday, February 28, 2022 for first consideration (20207075)
Parking Services
Continuous
Human Resources Analyst I/II (20206616)
Human Resources
Continuous
Child Care Instructor I (School Age) - Part-Time - City of San Rafael (20157145)
Child Care Services
Until Filled
Police Recruit - Apply by August 6, 2021 for first consideration (20143389)
Law Enforcement
Until Filled
Police Officer (Lateral or Academy Graduate Only) (20138537)

First review of applications on Friday, July 30, 2021

Law Enforcement
Until Filled
Police Communications Dispatcher (20138477)
Law Enforcement
Continuous
Child Care Aide (16470041)

(School-Age Program)

Child Care Services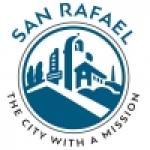 The City of San Rafael is a charter city founded in 1913. The mission of the City is to enhance the quality of life and to provide for a safe, healthy, prosperous and livable environment in partnership with the community. The City has a staff of 441 regular FTE employees and an annual budget of $92 million. City departments include the City Manager's Office, Management Services, Finance, Community Development, Community Services, Fire, Library, Police, and Public Works.
The City of San Rafael was voted one of the 2022 Best Places to Work in local government by ELGL, a nationally recognized organization. The City was recognized for our cross-departmental work that is key to advancing community programs and projects. Employees were praised for being a vital part of creating a wonderful community and for the trust we instill and have for one another, allowing us to break down silos, and model our culture initiative, Together San Rafael. 
A strong emphasis on innovation, equity, and a commitment to providing ongoing learning opportunities to all staff are just some of the perks that make San Rafael the Best Place to Work.
Non-Discrimination Policy 
The City of San Rafael values a diverse, inclusive workforce and provides equal employment opportunities to all employees and applicants and prohibits discrimination and harassment of any type without regard to race, color, religion, age, sex, national origin, disability status, genetics, protected veteran status, sexual orientation, gender identity or expression, or any other characteristic protected by federal, state or local laws.  
In accordance with the Immigration Reform and Control Act, all potential employees are required to provide proof and/or be verified of U.S. Citizenship or authorization to work in the United States.  
 
Disaster Service Workers 
California Government Code Title I, Sections 3100 - 3109, declare all public employees to be Disaster Service Workers, subject to such disaster service activities as may be assigned to them by their superiors or by law. More information can be found here. 
 
Reasonable Accommodation 
The City of San Rafael will make reasonable accommodations at any phase of the application and interview process, to accommodate persons with disabilities. If you have a disability for which you require an accommodation, please advise Human Resources upon submittal of your application. For examination accommodations, please contact Human Resources at least seven (7) calendar days before the test date, at (415) 485-3474.